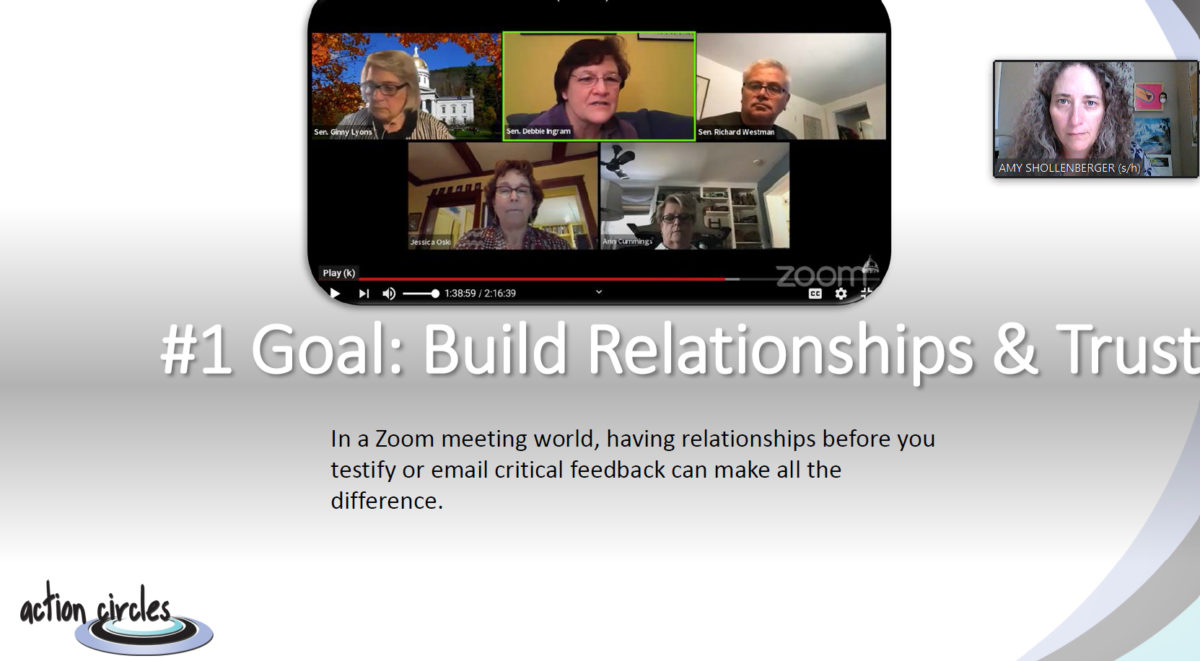 Registration is now open for Action Circles' webinar series on the Vermont state budget process, legislative process and legislative strategy. Amy Shollenberger will provide participants with in-depth knowledge about what the Vermont budget and legislative processes are, and how advocates can use this information to move their issue through the Legislature effectively. The webinar series will also provide an overview of federal funds that have come into the state as a result of the covid pandemic, as well as different strategies for success in advocacy.
The Action Circles State House Series is a series of three webinars that will take place on zoom from 11:30 AM – 1:30 PM on the following Wednesdays:
September 8th: Federal Money and the State Budget Process
September 22nd: Vermont Legislative Process 101
October 6th: Legislative Strategy for Advocates

Each webinar costs $25, and participants can either sign up for single webinars or for the full series. CLICK HERE to learn more about each webinar or register now.